When Big Changes Happen – STORIES FROM SCHOOL AZ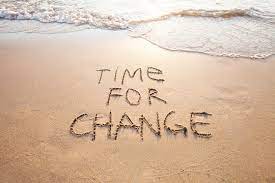 This is a bittersweet blog for me. I have been working in the same district, but different schools, for the last 9 years. I absolutely LOVE this district because they truly care about the community, the staff, the kids, and the families. I have watched several students (and some of their siblings) grow up, move on to high school, and even graduate! I have added many friends to my ever-growing circle, attended staff parties, baby showers, and weddings. I have built a family!
So why am I leaving this place I love? Geography! Although 16 miles one way does not seem like much, when you live in a massive metropolitan area, 16 miles can take some time to travel. 32 miles round-trip every day, 160 miles a week, 640 miles a month. And we all know how much gas costs right now! The debate between buying a new car with better gas mileage, finding a school district closer to home, or just continuing to pay for the gas as I have been has been a struggle. So I finally made my decision. I am moving districts to cut my commute.
My youngest daughter is a high school senior and she attends a school one mile from where I currently teach. Being able to work close by to her school has its benefits, but now that she is graduating (in 2 weeks!!), I don't feel the need to continue this commute anymore. I could claim that I am trying to protect the environment by removing an extra car from commuter traffic, and I could say that my wallet will feel heavier without all the extra gas money coming out. But honestly, I just want my time back. My morning commute is not bad because I am going against traffic, so it's only about a 20 minute trip. Going home? That's another story because I am headed back into downtown. Some days it's only 25-30 minutes to get home, and other days it can take 45 minutes or more. By the time I get home, I am tired from my day, frustrated from navigating traffic, and usually either starving or running for the bathroom because we all know how often teachers get to pee throughout the day! It's a race between me and the dog to see who can get there first – she always thinks its a fun game.
So, as I said, it will be a very bittersweet transition for me. I am looking forward to meeting new friends, watching new students grow and succeed, but I am dearly going to miss everyone from this school! Changing schools is just as scary and overwhelming for teachers as it can be for students. Since I have done this a few time, I feel confident enough to know that I will enjoy the transition and will be just fine! Besides, it always helps new students feel less alone to know an adult is having the same experience.