Wheeler neighbors fight back against theft in neighborhood | News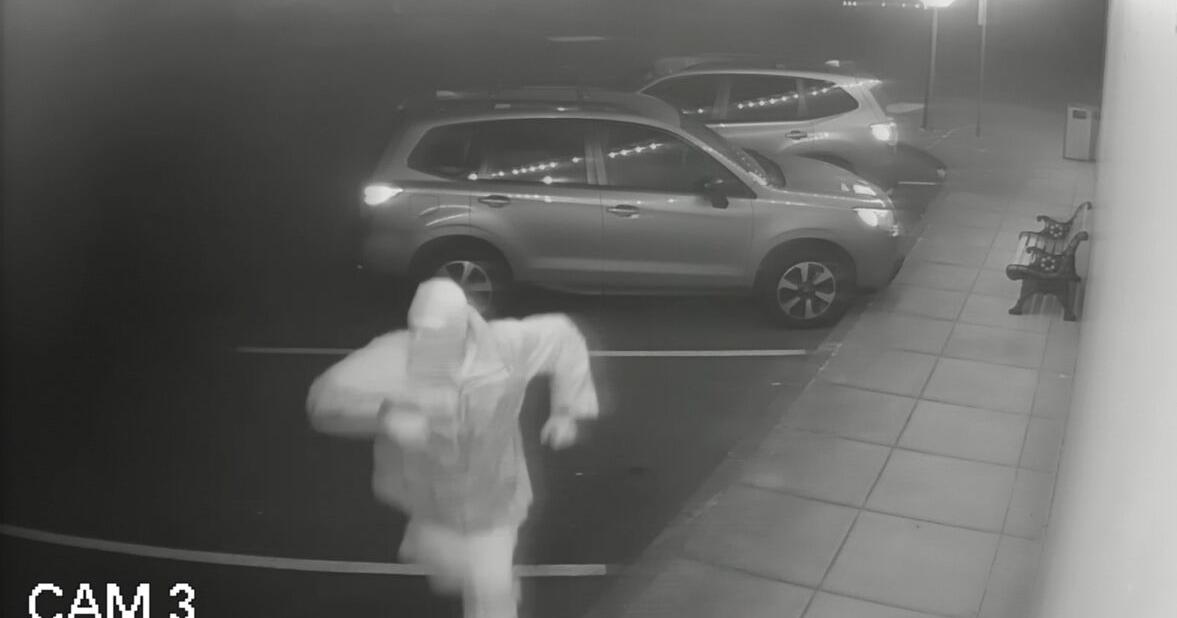 A network of criminals are victimizing a small neighborhood in Wheeler. According to neighbors and local shop owners, the problems are stemming from a specific house, "an alleged regular location for drug-related activity, theft and public disturbances."
Those who have lived in the area for more than 20 years said that it's a problem that's been going on for a long time. Most recently in this neighborhood, on April 1st a truck and tools was stolen from a driveway while the owner was inside asleep.
"It's been crazy, we just want to live peacefully and these people have been wreaking havoc at all hours of the night and have been stealing from others for years," said Robert Schumann alongside his wife Peggy Schumann.
The Wheeler neighborhood is gathering all evidence they can to share it with law enforcement and in hopes that something changes.
Schumann said that the house is in complete disarray. "After running into some problems with a blackberry bush on my property I realized there was actually siding containing asbestos falling apart from the house next door onto the ground and had it checked out." The building inspector hired to look into this, Jones Stohosky Environmental Lab, confirmed the asbestos was polluting the area and exposing the air to cancer-causing asbestos. 
An elderly woman, who carries the loan on this house said in an email, "My hands have been tied legally because they technically own the property, I was told since I'm only the lender, I have no recourse. They have kept up with payments through 'GUARDIAN' and this makes it out of my hands in court as far as foreclosure."
Neighbors in this part of town have spent small fortunes to prevent the thieves from stealing their belongings from their properties, to no avail. The Schumann's said they have built fences, installed cameras and patrolled the area the best that they can and because of this, their apartment building has been sitting empty without tenants for 18 months. 
"We own an apartment complex right near this area and because of all the issues, four families cannot rent these apartments until we feel they are safe to rent. It just wouldn't feel right putting a young family or really anyone in there just to be stolen from and woken up at all hours of the night," said Robert and Peggy Schumann.
According to security camera footage, put up in a desperate attempt to stop the illegal activity from happening, the video shows two men stealing a truck out of a driveway while the owner was in the apartment asleep.
This incident was reported to the Tillamook County Sheriff's department in early April. The neighbors of the house on Rector will continue to document suspicious, illegal and dangerous activity on video and hope that something is done to hold someone accountable.
Law enforcement and city officials are doing all they legally can to get the petty theft problems taken care of. The laws that the voters of Oregon have put into place have made policing and holding criminals accountable extremely difficult and officers are frustrated.
"We are dealing with a well connected network of people running around stealing property to sell for money," said a Wheeler local business owner who would like to remain anonymous. The uptick in crime in Tillamook County is raising eyebrows and has people hoping that property thieves will be stopped.
In recent years, the crimes that were considered big offenses, have since been decriminalized by the voters of Oregon. As more of the 'lenient approach to crime' legislation continues, less and less people are being held responsible for their actions on the streets. The incidents that are taking place in the small neighborhood of Wheeler are a prime example of crime trends taking place in all of Tillamook County.
In the state of Oregon, no one goes to jail for stealing a car anymore, there is no 'grand theft auto," it's called 'unauthorized use of a vehicle.' He said that officers are doing their job by siteing and releasing the person and then look to the District Attorney for the rest.
Doug Honeycut the mayor of Wheeler said they have started discussions in regards to starting a neighborhood watch group and they are working closely with Manzanita Police and Tillamook County Sheriff's Department to do everything they can in the fight against property crimes in Wheeler.
Honeycut said, "We are frustrated with the petty theft and we are telling people to get security cameras and proper lighting in your homes to keep it secure."