Prevention Is Wiser Than Reaction: Cybersecurity Awareness Training for Faculty and Staff in Higher Education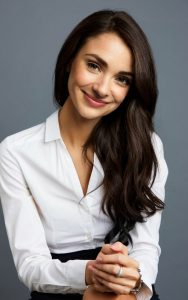 Oct 17
2022
Prevention Is Wiser Than Reaction: Cybersecurity Awareness Training for Faculty and Staff in Higher Education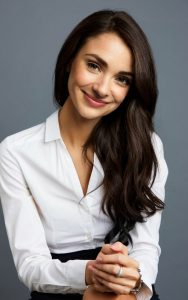 Shannon Flynn is a freelance blogger who covers education technologies, cybersecurity and IoT topics. You can follow Shannon on Muck Rack or Medium to read more of her articles.
Cybersecurity is a top concern for most high-performing organizations regardless of size, location, or industry. The cybersecurity threat landscape is growing rapidly for a few reasons.
Effective cybersecurity awareness training is one critical element of virtually every cybersecurity program. Without this piece of the puzzle, higher education institutions and their faculty and staff cannot adequately protect themselves and their students from cyberattacks.
Continue reading to learn more about cybersecurity in higher education, why prevention is wiser than reaction, and the technologies and resources institutions can use for cybersecurity awareness training.
Why Higher Education Is a Target for Cyberattacks
The world is becoming more digital than ever, adding to the massive amount of data circulating online. Additionally, cybercriminals took advantage of the rapid shift to hybrid learning, targeting members of colleges and universities and the digital tools fostering a successful learning environment.
BEcause of expanded attack surfaces, many institutions are rethinking their cybersecurity strategies. In doing so, they are actively protecting their financial assets and reputations. Ultimately, all colleges and universities aim to maintain a strong cybersecurity posture so faculty, staff, and students can succeed in the academic environment.
Using a Proactive Approach to Cybersecurity in Higher Ed
Some college and university leaders might believe their school is not at risk of experiencing a cybersecurity incident. However, the reality is that higher ed is a prime target.
Cybercriminals attack higher ed schools for several reasons: Extracting private data, leveraging malware, forcing payments using ransomware, or causing network outages to disrupt operations.
As mentioned above, colleges and universities quickly pivoted during the pandemic to build their digital infrastructures, create an open technology environment, and encourage information sharing. Unfortunately, these benefits are double-edged swords because it makes the job of a cybercriminal that much easier.
Because higher education institutions could face an increased risk of experiencing cybersecurity incidents, they must use a proactive approach to cybersecurity instead of a reactive one. One way to be proactive is to implement effective cybersecurity awareness training for all college and university faculty and staff.
3 Benefits of Cybersecurity Awareness Training for Faculty and Staff in Higher Education
There's a strong business case for colleges and universities to train faculty and staff in cybersecurity. Here are three primary benefits this training can offer a higher education institution:
1. Keeps Networks, Data, Devices, and Accounts Secure
Only one attack from a cybercriminal can disrupt a college or university's network, cause data loss, compromise school devices, and exploit student, faculty, or staff accounts. When faculty and staff are better equipped to prevent attacks, there's a lower chance of these negative implications of a cyberattack occurring.
2. Improves Students' Knowledge of Cybersecurity
When educators and staff receive cybersecurity awareness training, they better understand new and existing cybersecurity threats. However, this knowledge benefits more than just faculty and staff – it can also greatly benefit students. Educators, administrators, and other higher ed professionals can teach students the importance of good cybersecurity hygiene.
3. Saves Labor, Time, and Money
In 2021, cybersecurity attacks on higher education cost around $3.56 billion in downtime alone. Many schools face high recovery costs after experiencing a cyberattack, so training and improving preventive measures is a wiser investment.
In addition to saving time and money, preventing attacks keeps the institution's IT department from experiencing an overwhelming workload.
Cybersecurity Technologies for Training Higher Education Professionals
Below are some valuable technologies that higher education institutions can use to support their cybersecurity awareness training efforts for faculty and staff.
Cloud Services
While the cloud is not a perfect solution capable of defending against every cybersecurity threat, it can provide several benefits to colleges and universities. For example, working with a cloud service provider can offer improved operational efficiency, engaged employees, and major cost savings. Additionally, cloud-based infrastructure can offer stronger data security than an on-premises IT infrastructure.
Artificial Intelligence
Artificial intelligence (AI) is a revolutionary technology transforming the cybersecurity industry for the better. AI-based cybersecurity awareness training solutions can help higher education organizations provide personalized, interactive, adaptive training for their faculty and staff.
Schools can adjust training modules to meet the learning needs of faculty and staff, such as using gamified programs or long-form videos.
Document Management Software
Accessing important documents is crucial for professionals in the education industry, so it's no surprise that document management software (DMS) is an invaluable tool in higher education. Managing a high volume of documents can lead to disorganization and extra time spent. DMS can also support cybersecurity awareness training because all relevant training resources and content can be stored securely in these advanced solutions.
Higher Education Institutions Must Train Faculty and Staff in Cybersecurity
No organization is immune from a cyberattack, and those in higher education are no exception. Malicious actors are growing more innovative and sophisticated in their attack methods, some of which the most secure businesses cannot defend against. Faculty and staff at colleges and universities can become prime targets for cybercriminals.
Whether accessing a professor's email account or demanding a hefty ransom payment from the president, no higher education institution wants to experience a cybersecurity incident. Thankfully, these schools can use various measures, most notably cybersecurity awareness training, to prevent potential incidents.