Meet The Real Estate Tech Entrepreneur: Joe Chen from Chime
In this week's founder interview, we're bringing you Joe Chen from Chime.
Without further ado…
Who are you and what do you do?
I am an investor and a serial entrepreneur, having invested in close to 70 companies and started nearly a few dozen new venture projects within the companies I led over the course of my 23-year career in the technology industry.  
Most of my current effort is focused on the broader residential home industry: from modular home manufacturing (Irontown Homes) to brokerage/agent SaaS (Chime), property management SaaS (Rentancy), to REITs (Fundrise).   As the work-from-home trend becomes sticky and millennials continue to grow their family size, there will be significant growth in single family home ownership and more residential units being managed by professional managers vs. mom-and-pop landlords in years to come.   This bodes well for almost all residential home related businesses: from construction, brokerage, property management, all the way to technology companies and suppliers that service these segments.  As I become more exposed to different segments of real estate, I can see places of inefficiencies that can be solved with better software and AI, and better business models from what I have learned from my fintech investment experiences.
What problem does your product/service solve?
The real estate industry has faced several new challenges over the past three years. Not only are brokerages struggling to compete with industry behemoths to capture leads and increase business, they are also competing to attract and retain top producing agents to support growth goals.  Meanwhile, new financial models and iBuyers and Power Buyers add a new level of complexity making it increasingly important for brokerage owners to plan ahead and prioritize an investment in technology tools to help them succeed.
What are you most excited about right now?
I am excited about new opportunities for Chime in the property management market to help hardworking "dual track" agents who are tasked with not only servicing clients buying/selling a new home, but also rental management.  As we face a housing recession, the demand for rental properties is skyrocketing, driving the need for technology solutions to help agents work smarter and not harder on this side of their business.  We have seen great success in helping agents automate so much of the home buying process and are confident we can leverage that experience to help agents manage rental properties as well.   
With our recent acquisition of Rentancy in Europe, I am also excited to expand our geographic footprint to support even more real estate professionals around the world.
What's next for you?
Great question! As a SaaS company, we are always considering how we can innovate our products to better the lives of our hard working customers.  Our team does an excellent job diving deep into the challenges our customers face and innovating our products to eliminate stress related to their everyday working life.  We call this a "stress transfer."  We like to think that by alleviating some of the burdens they face, we are helping to increase their happiness.  As a company, we have a history of expanding our product portfolio to address new challenges facing hard working professionals – across industries- and this won't change.  We are always looking for opportunities to grow market share and stay curious about industries where we can deliver solutions to help "transfer stress."  
What's a cause you're passionate about and why? 
I've always believed in the power of education to change a person's life. While living in China, I supported the development of new schools in poor rural areas.   I am also an investor with Aspiration – the largest private tree planter in the world.  To date, this organization has planted 350 million trees around the world to not only fight climate change but support reforestation.   Lastly, as a thriving tech business here in Phoenix, Chime continues to give back through regular volunteer and donation opportunities, and with our new office moving downtown in 2023, I anticipate we will become even more involved in helping revitalize the "warehouse" district of downtown Phoenix.
Thanks to Joe for sharing his story. If you'd like to connect, find him on LinkedIn here.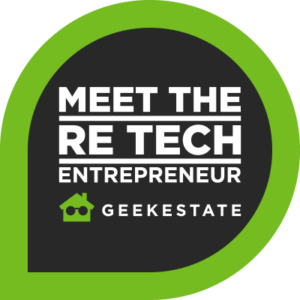 We're constantly looking for great real estate tech entrepreneurs to feature. If that's you, please read this post — then drop us a line ([email protected]).