Five Ways Catholic Schools Are Uniquely Positioned to Support Youth Mental Health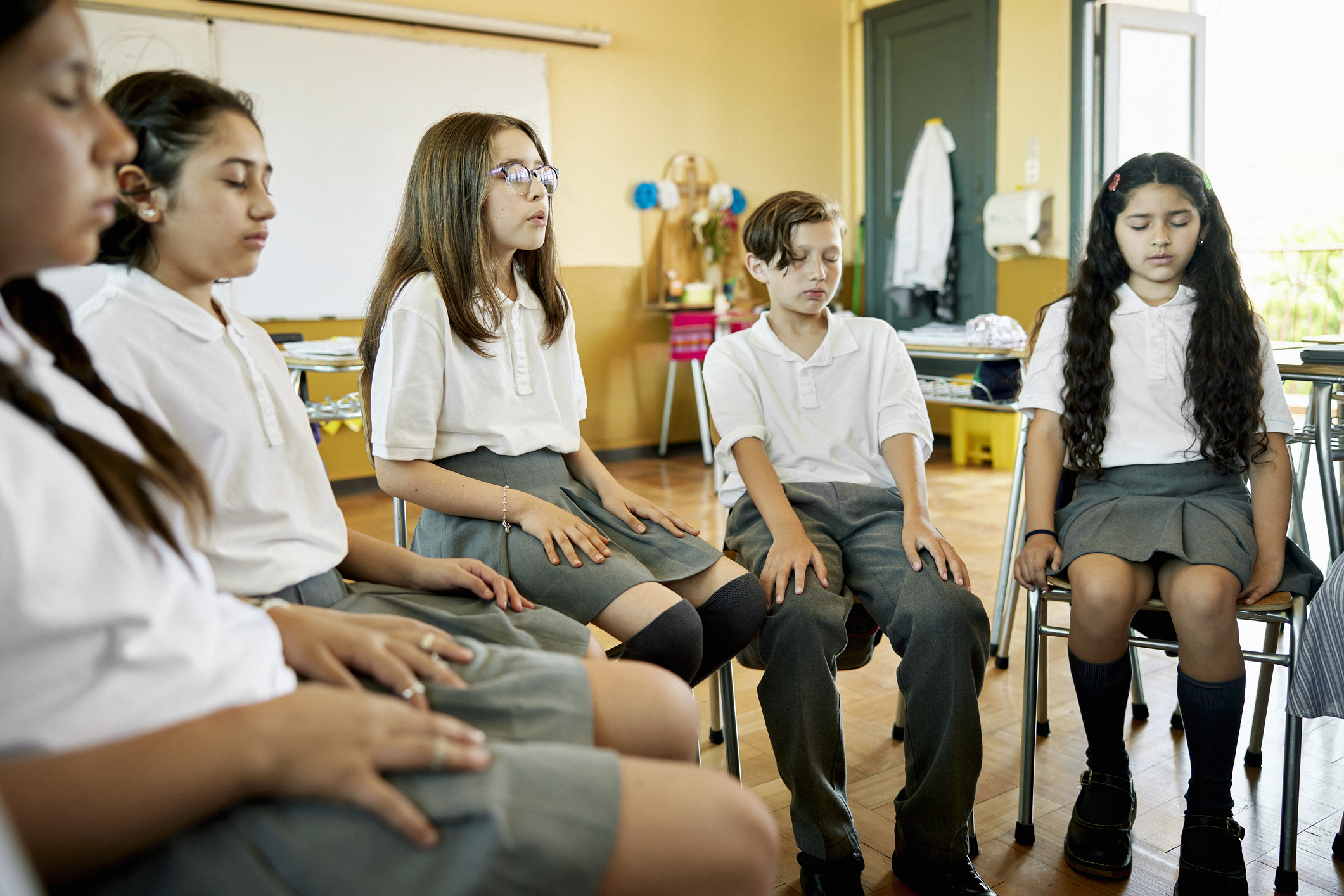 In the wake of the COVID-19 pandemic, a crisis has deepened among U.S. teenagers, with negative mental health outcomes and thoughts of suicide increasing significantly over the past decade.  The contributing factors of loneliness and isolation are counterintuitive to many of our first impressions of young people. 
If I were to ask you to picture a teenager today, you'd likely imagine a young person looking down at their phone, scrolling through social media.  In other words, they appear connected at nearly all times, but under the surface there is a mental health crisis being fed by intense loneliness and isolation.  Here are five important things for teachers to keep in mind as they consider the mental health of their students:
1. Spiritual Support: The mental health of young people is an intensely spiritual issue as well as a psychological one.  Religion is inherently communal, connecting people around their deepest concerns about what it means to be alive and live a meaningful life.  There is no better venue for conveying that to young people than our schools.
2. Unique Calling: Pope Francis has emphasized the need for the church to work across lines to bring healing and hope, saying "The thing the church needs most today is the ability to heal wounds and to warm the hearts of the faithful; it needs nearness, proximity…I see the church as a field hospital after battle." Educators have a unique role to play as they are often the adults our young people have the most experience with outside of their home.
3. Communities: Mental health is more comprehensive than just mental illness and requires a different approach by campuses, educators and administrators who are interested in helping young people flourish in all parts of their lives.  The strong communities that Catholic schools build and contribute to can play a meaningful role in supporting the overall mental wellbeing of students.
4. Faith-based Coping Strategies: Catholic schools often teach students faith-based coping strategies, such as prayer, meditation and turning to religious teachings for guidance. These coping mechanisms can help young people manage stress, anxiety and other mental health challenges in a healthy and constructive way.  Catholic virtues can be a key factor in building kindness and empathy.
5. Holistic Education: Catholic schools emphasize a holistic approach to education, focusing not only on academic achievement but also on the development of the whole person – intellectually, emotionally, socially and spiritually. This comprehensive approach can help create a well-rounded educational experience that supports mental health and personal growth.