Family, cycling world remember Anna Moriah 'Mo' Wilson, elite racer killed in Texas as part of alleged love triangle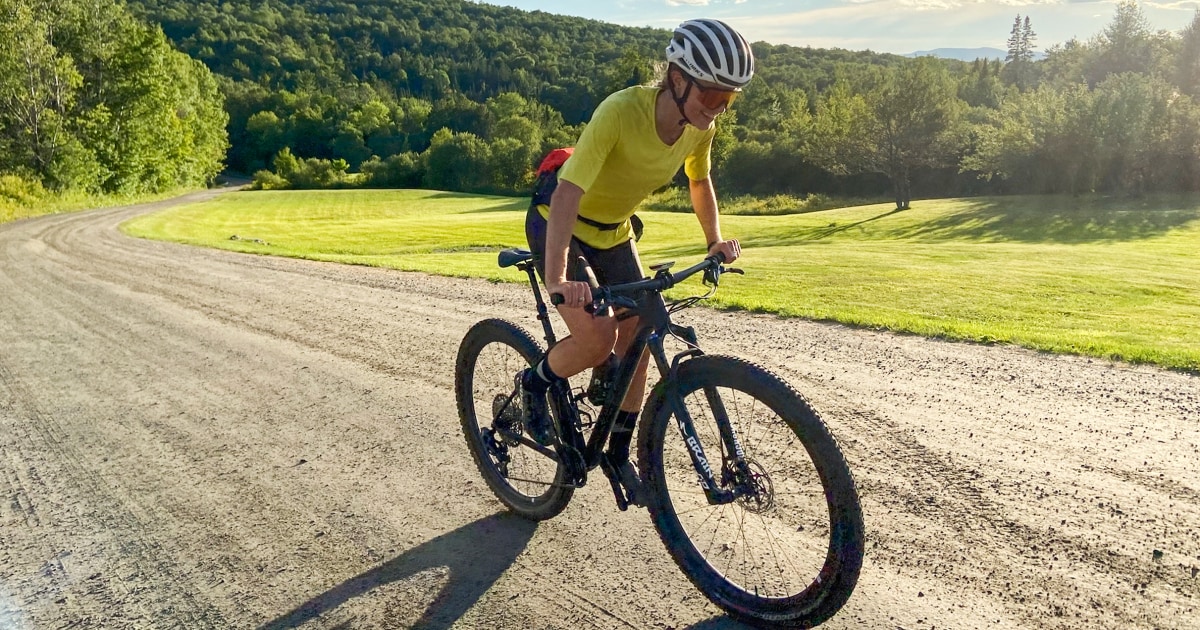 Journalist Michael Sheehan was in the middle of writing a piece arguing that elite cyclist Anna Moriah "Mo" Wilson would almost definitely win the 2022 Life Time Grand Prix when he was interrupted by a phone call.
Wilson was dead.
"Mo Wilson was not a household name in international cycling, but she could have been," Sheehan, a reporter for the cycling site FloBikes, wrote this month. "Mo Wilson in fact could have been anything she wanted to be. She was 25 years old, and like so many people, I believed in her."
'This senseless, tragic loss'
As authorities Monday continued the search for Kaitlin Marie Armstrong, the woman who they say fatally shot Wilson on May 11 in the midst of an alleged love triangle, condolences poured in from the professional cycling world, a tight-knit community of athletes who depend on one another for both competition and inspiration.
"Mo. She made everyone better, everyone try a bit more. I feel we were all watching her star ascend from this goofy side of our sport to the loftiest of heights. And we were all proud of her," cyclist Peter Stetina said on Instagram.
Rebecca Rusch, who has won seven world championships in multiple cycling disciplines, called Wilson "all light and laughter."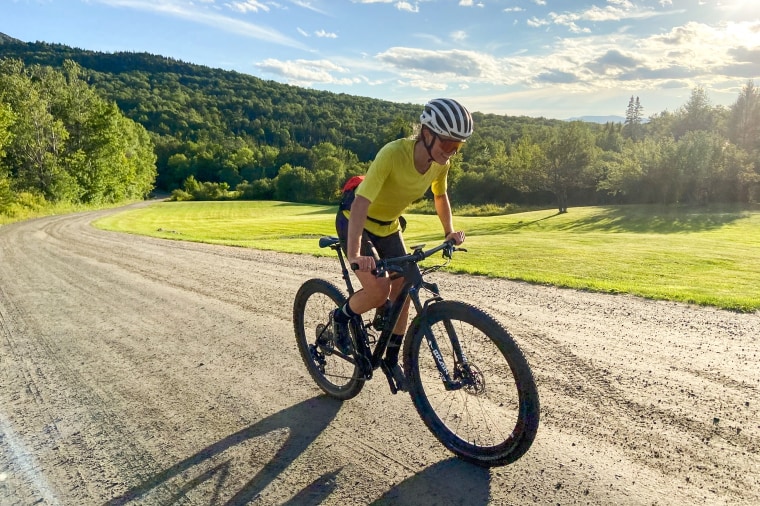 "Now, what we must do is take her light, absorb it into ourselves and shine it on others as brightly as she did. This beautiful soul was teaching us to be good, and she still is," Rusch said on Instagram.
Dozens of others on Instagram shared tributes to Wilson, using the hashtag #RideLikeMo.
Wilson's family called her death "senseless" in a statement.
"We are absolutely devastated by the loss of our beautiful daughter and sister, Anna Moriah Wilson," her family said in a statement. "There are no words that can express the pain and suffering we are experiencing due to this senseless, tragic loss."
"Moriah was a talented, kind, and caring young woman," her family said. "Her life was taken from her before she had the opportunity to achieve everything she dreamed of. Our family, and all those who loved her, will forever miss her."
A rising star
Wilson had traveled to Texas for a race in Hico, southwest of Fort Worth, according to a GoFundMe page set up by her family.
VeloNews described Wilson as a "dominant" mountain biking and gravel racer who won several races this year and resigned from her position at a bike company to pursue full-time racing.
Wilson had been expected to win the May 14 Gravel Locos race in Hico, the site reported.
Sheehan wrote on FloBikes that Wilson "was at the top of my must-watch list."
"A former alpine skier at Dartmouth, the Vermont native moved to northern California after graduating in 2019," Sheehan said. "She began making a name for herself in local races, and as larger events came back to life following the 2020 shutdown, Wilson burst onto the national scene swinging."
"Mo was not only a force to be reckoned with in a bike race, she was cherished by seemingly everyone around her," Sheehan wrote.
The night of her death
The U.S. Marshals Service said it was looking for Armstrong. Authorities allege that she killed Wilson shortly after she returned from an outing with Armstrong's boyfriend, Colin Strickland, another professional cyclist.
A friend of Wilson's found her body at an Austin home on May 11, Austin police said in a statement. She was pronounced dead shortly after 10 p.m.
Police initially said she had been shot multiple times inside the house in a killing that "does not appear to be a random act."
According to an arrest affidavit obtained by NBC affiliate KXAN of Austin, Armstrong had been in a relationship with Strickland for about three years.
Strickland dropped Wilson off at 8:35 on the night of the killing, according to the affidavit.
Wilson entered the home she was staying in a minute later, according to data from an electronic lock, the affidavit said. Security camera video shows Armstrong's car arriving at the house a minute later.
The alleged love triangle
Strickland had begun seeing Wilson during a break in his relationship with Armstrong, the affidavit says, KXAN reported.
An unnamed friend who reported being with Armstrong in January when she learned of the relationship said Armstrong "became furious and was shaking in anger," according to the affidavit.
Based on a search of Wilson's phone, investigators said messages indicated that Wilson believed she was "still in a romantic relationship with Strickland even though he was currently dating Armstrong," the affidavit says, according to KXAN.
Wilson's family said they would not comment on the investigation. But they said that "we do feel it's important to clarify that at the time of her death, those closest to her clearly understood, directly from Moriah, that she was not in a romantic relationship with anyone."
Strickland has not been accused of any wrongdoing. He has not responded to requests for comment.
In a statement Friday to an Austin American-Statesman reporter, he said he was "reeling from grieving Mo Wilson's death and from the facts that have emerged during the investigation."
"There is no way to adequately express the regret and torture I feel about my proximity to this horrible crime," he said in the statement. "I am sorry, and I simply cannot make sense of this unfathomable tragedy."
Strickland added that he and Wilson had a "brief romantic relationship" from late October to early November while Wilson was visiting Austin. They had both recently ended relationships, Strickland said. He and Armstrong reconciled one month later.
'Join us in celebrating her life'
Wilson's family said money raised on the GoFundMe page would "help fund community organizations that help youth find self-confidence, strength, and joy through biking, skiing, and other activities that Moriah was passionate about."
The Feed, a company that sells food for athletes, designed a "Ride Like Mo" water bottle. The company's website said all proceeds from sales of the bottle would be donated to a scholarship fund of her family's choice.
"Moriah Wilson was defined by her grit," the site said, "and ever-present smile."
In a statement to VeloNews shortly after her death, Wilson's family encouraged the cycling world — her "compatriots" — to carry on in her memory.
"While the tragic loss of Moriah is unfathomable, at the same time we want everyone to join us in celebrating her life, accomplishments, and love for others," the statement said. "Always pushing tirelessly to reach her goals, we knew she was pursuing that which she loved. We will miss her terribly and know that all mourn her with us."
"We hope everyone feels her passion and support as they chase their own dreams."